process of Stone Aggregates produced by jaw crusher
Time 2013-09-16 Author Website Manager Browse QQmessage

Tel:0086-371-55611696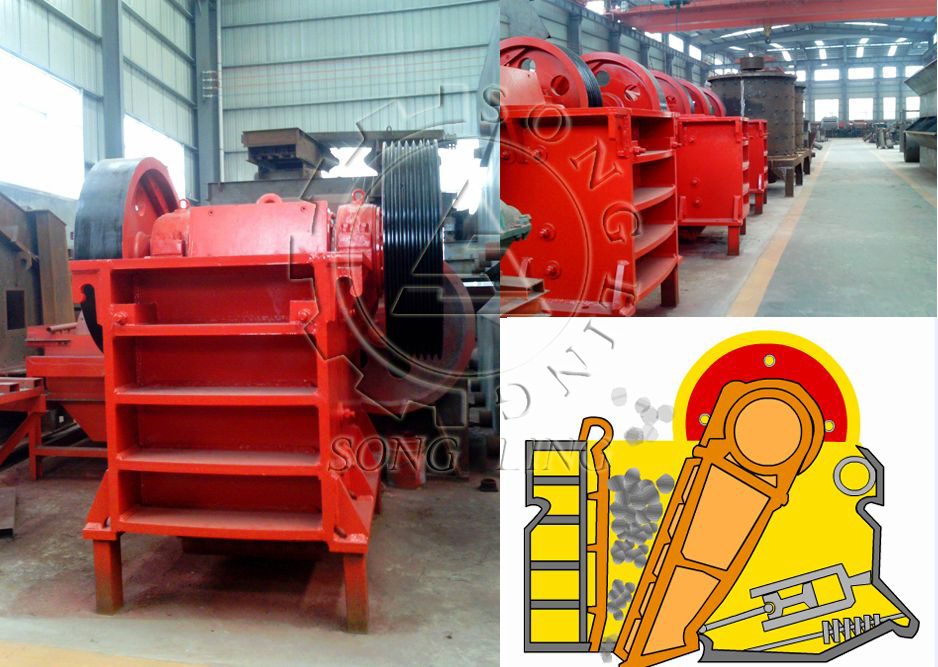 Mining Machinery is equipment that has high technical content and integration, and the research and development of new equipment constantly integrates the achievement in various fields. With the progress made in material science, manufacturing technology, information technology and computer technology, new technology is introduced to every round of product, and the upgrading cycle of the spare parts are shorter and shorter. The development of large-sized mining equipment has no mature experience to learn from, and no error is allowed in the designing process, for this reason, the manufacturing companies must rely on the integration of multidisciplinary technologies, improve the designing efficiency and quality and improve the independent innovation ability and market competitiveness. Here Songling Machinery will introduce the process of Stone Aggregates produced byjaw crusher.
The main equipment used in the stone aggregates production line include feeding material, jaw crusher,impact crusher, vibrating screen and belt conveyor. After learning the detailed equipment involved in the stone aggregates production line, it is necessary to know the correct operation procedures.
Correct starting and operation procedures: After the preparation work, start the machine in the stipulated order. After jaw crusher starts normal operation, start the feeding machine, and according to the size of the materials and the operation condition of jaw crusher, adjust the rotary belt of the vibrating feeder to change the feeding quantity. Generally speaking, the height of the materials inside the crushing chamber should exceed 2/3 that of the crushing chamber, and the diameter of the materials should not exceed 50%-60% of the width of the feeding mouth.
The stone materials are evenly sent by the vibrating feeder to jaw crusher for primary crushing, coarsely materials are sent by belt conveyor to sand maker for further crushing, and the finely crushed materials are sent to vibrating screen for screening. The materials reaching the granularity requirement of final products are sent tosand washer to be cleaned and then sent out to become final products, and the materials that do not reach the granularity requirement will be sent back to sand maker to be crushed again, thus forming a closed-circuit cycle. The product granularity can be combined and classified according to the specific needs of the customers.