Fly ash dryer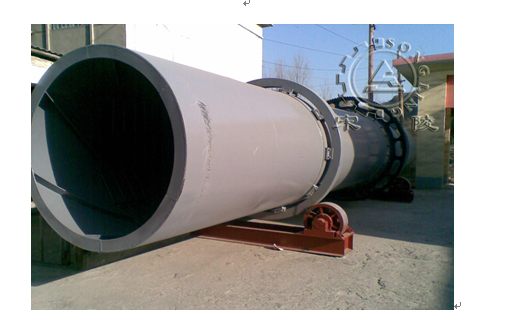 Introduction of fly ash dryer
The indirect heat transfer made by our company used in building materials, metallurgy, chemical industry, cement plant for drying of limestone, coal powder, slag, clay stone. This dryer is formed by rotary body, lifting blade, driving device, supporting device and sealing ring.

Advantage of fly ash dryer
1). Reasonable structure,
2). High efficiency,
3). Low energy consumption
4). Convenient for transportation.
5). The investment required is 1/6 of the imported products.
6). It will ensure the final material's moisture below 0.5% which is the first product of ash and slag product line.
7). Cylinder self-insulation thermal efficiency as high as 80% (traditional monocular dryer thermal efficiency was only 35%) to improve thermal efficiency of 45%.
8). Fuel, kerosene vapor applicable, 20mm below the block to dry powder material feed pellets.
9). Dryer than the monocular area of about 50% reduction, 50% reduction in civil engineering, power consumption decreased to 60%.
10). Use and manufacture than ordinary steel, alloy steel wear plate 4 times.
11). Can be customized easily control the required final moisture indicator.
12). Outlet temperature is low, dust removal device a long time.
13). The size of gears without using the tugs turn.
Technical parameters of
fly ash dryer
Specifications
(m)

Capacity
(t/h)

Main Motor Power
(Kw)

moisture( inlet)
(%)

moisture( outlet)
(%)

calorific value
of coal
(Kcal/Kg)

Temperature
(inlet air)
(°C)

Φ1.5x14

4-6

15

20±5

≤3

≥6000

400±30

Φ1.8x18

7-10

18.5

20±5

≤3

≥6000

400±30

Φ2.0x18

9-11

30

20±5

≤3

≥6000

400±30

Φ2.2x20

10-13

37

20±5

≤3

≥6000

400±30

Φ2.4x20

12-15

45

20±5

≤3

≥6000

400±30